1911 T212 Obak Baseball Cards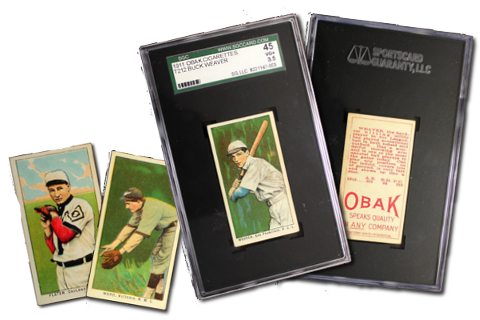 The
1911 T212 Obak baseball card set
is one of three subsets in the T212 ACC designation. This set is the last of the three
Obak subsets
that was released and is distinguishable by the red text on the back, compared to the blue letters on the back of the 1909 and 1910 T212 Obak sets.  The
Obak cards
are standard tobacco card sized, 1 1/2" x 2 5/8".
The 1911 T212 Obak set contains 175 unnumbered cards, all depicting minor league players.  They focused on the Pacific Coast League and Northwest League.
The most notable card included in this set is the T212 Buck Weaver (member of the 1919 "Black Sox"). 
By Dean Hanley
CLICK HERE if you want to sell your 1911 T212 Obak Baseball Cards.