2014 Topps Update Baseball Cards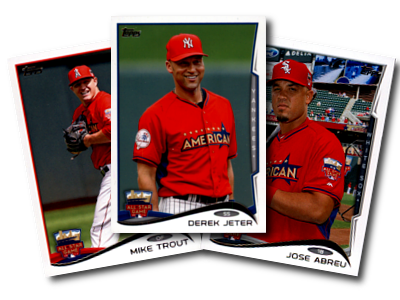 The 2014 Topps Update baseball card set consists of 330 cards that feature the biggest stars from the game today.  Topps Update releases are well known for including numerous rookie cards that weren't included in the regular issue.  They also usually include cards of traded players on their new teams and those who were selected to play in the All-Star game.
There is no card # 21 or # 311.  Instead, there are two #117's (Bryan Holaday and John Lackey) and two #164's (Joe Kelly and Josh Tomlin).
Key Rookie Cards for this set include:  #10 George Springer, #50 Jacob DeGrom, #150 Jon Singleton, #175 Oscar Taveras and #221 Gregory Polanco.
By Dean Hanley