2015 Topps Baseball Cards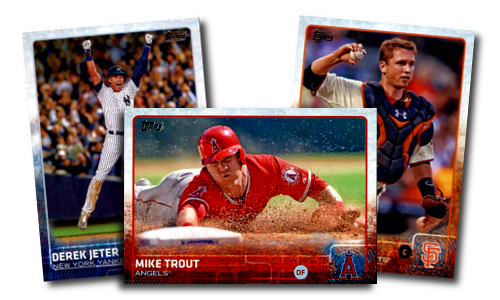 The 2015 Topps baseball card set contains 700 cards, and was issued in two series.  Some of the stars from the 2015 Topps set are: Derek Jeter, Madison Bumgarner, Joey Votto, Clayton Kershaw, Jose Abreu, Buster Posey, Mike Trout, and Yasiel Puig.
The key rookies prospects that made their debut in the 2015 Topps set were:  #97 Dalton Pompey, #108 Jorge Soler, #144 Rusney Castillo, #192 Joc Pederson and #309 Maikel Franco.