2016 Topps Baseball Cards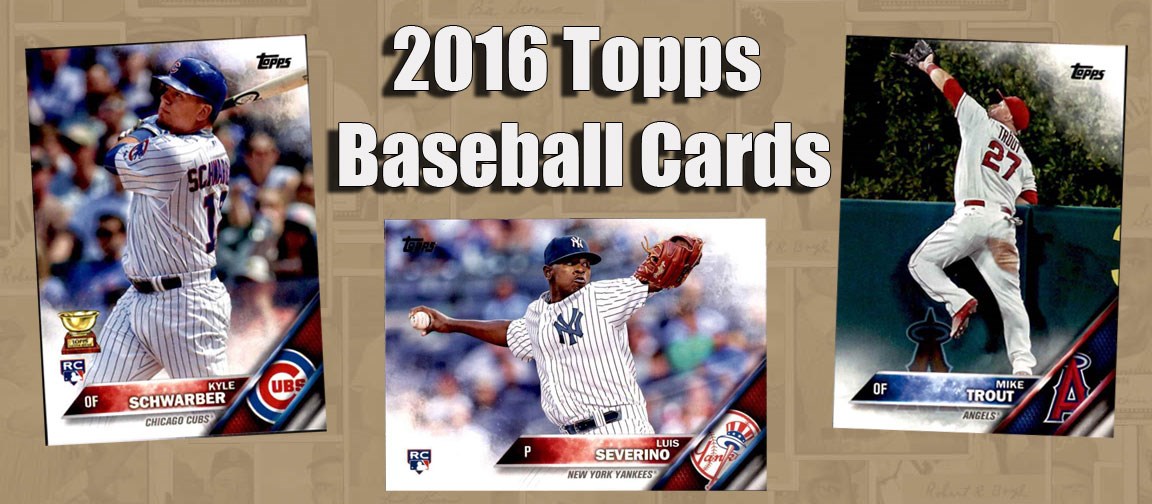 The 2016 Topps Baseball Card Set contains 700 cards, and was issued in two series.  
Some of the stars from the 2016 Topps set are:
 Mike Trout, Anthony Rizzo, Joey Votto, Clayton Kershaw, Jose Abreu, Giancarlo Stanton, Buster Posey, Yasiel Puig, Bryce Harper and more!
The key rookies cards in the 2016 Topps Set include:  #66 Kyle Schwarber and #85 Corey Seager.