2016 Topps Heritage Baseball Cards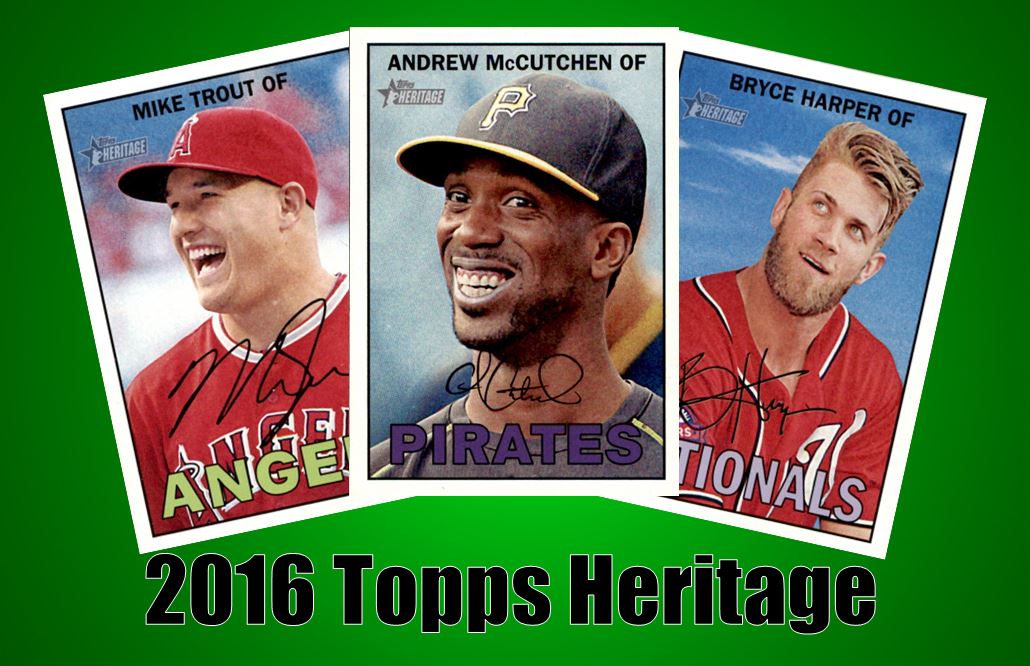 The 
2016 Topps Heritage Baseball Card Set
 includes 725 cards based on the 1967 Topps set design.  The cards were released in two series with series one consisting of cards #1-500 and series two #501-725. True to its vintage example, the 
2016 Heritage
 issue features images of the showcased players with their signatures to give these cards an autographed appearance.
The card fronts feature the team name in colored capital letters, (which a lot of collectors will recognize from the 1967 Topps Baseball Set), and the backs are done in the familiar light green, with black text.  Card #'s 426-500 and #'s 701-725 are short prints.
Some of the key rookie cards for the 2016 Topps Heritage set include: 
Kyle Schwarber, Corey Seager, Aaron Nola, Stephen Piscotty, and Luis Severino.  
The Master Set is more expensive than the Base Set for this series because of the included short print cards.