1971-72 Topps Trios Stickers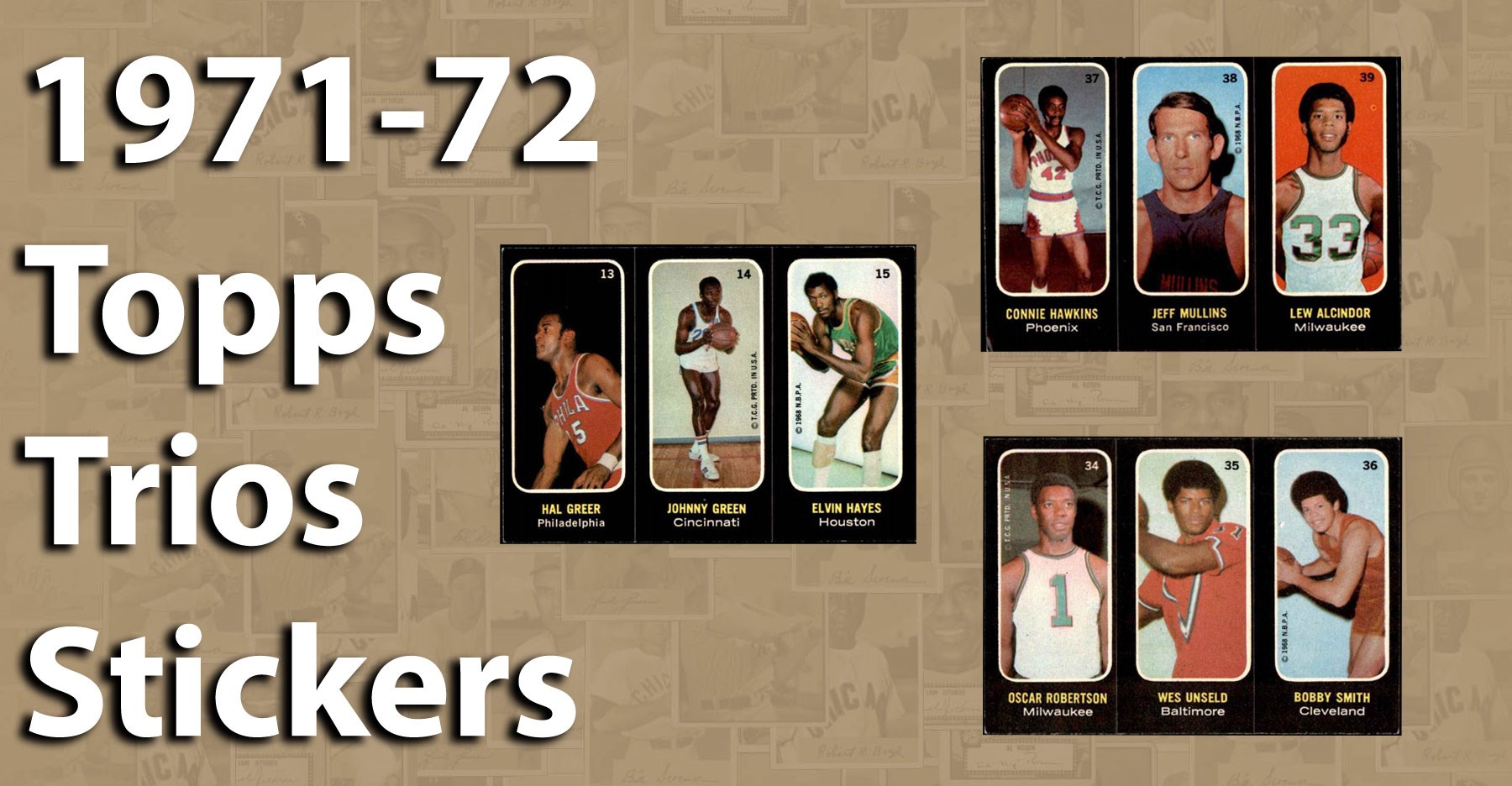 The 1971-72 Topps Trios Stickers set consists of 26 panels. The front of each panel displays three individual posed photos with black borders and has a blank back. The set contains 22 Trios Stickers featuring players and the other 4 Trios Stickers display square ABA and NBA team logos that can be peeled off.
The 1971-72 Topps Trios Stickers are extremely hard to find in mint condition. Many of the stickers were peeled off, the set is plagued by miscut panels, the black borders are prone to wear and scuffing, and many of the blank backs were scribbled on by young collectors.
The key Hall of Fame cards for this set include: Kareem Abdul-Jabbar (Lew Alcindor then), Wilt Chamberlain, Oscar Robertson, Pete Maravich and Jerry West.
By Dean Hanley
CLICK HERE if you want to sell your 1971-72 Topps Trios Stickers cards.