1968 Topps Baseball Cards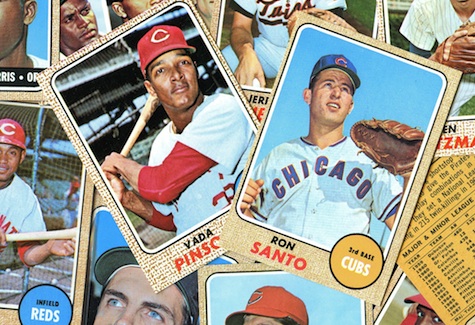 The 1968 Topps Baseball Card Set features 598 standard size cards, which measure 2½" by 3½", printed with an unique burlap frame.  The subsets for the 1968 Topps baseball card set are League Leaders (1-12), World Series Highlights (151-158), and the Sporting New All-Stars (361-380).  The high number series (498-598) is slightly more difficult and expensive to collect.  
The key Rookie Cards in the 1968 Topps Set are: #177 Nolan Ryan and #247 Johnny Bench.  The Nolan Ryan Rookie Card, which also has Jerry Koosman on it, features the best pitching duo to ever appear on a vintage rookie card together.
By Dean Hanley
CLICK HERE if you want to sell your 1968 Topps Baseball Cards.