1909 E90-1 American Caramel Baseball Cards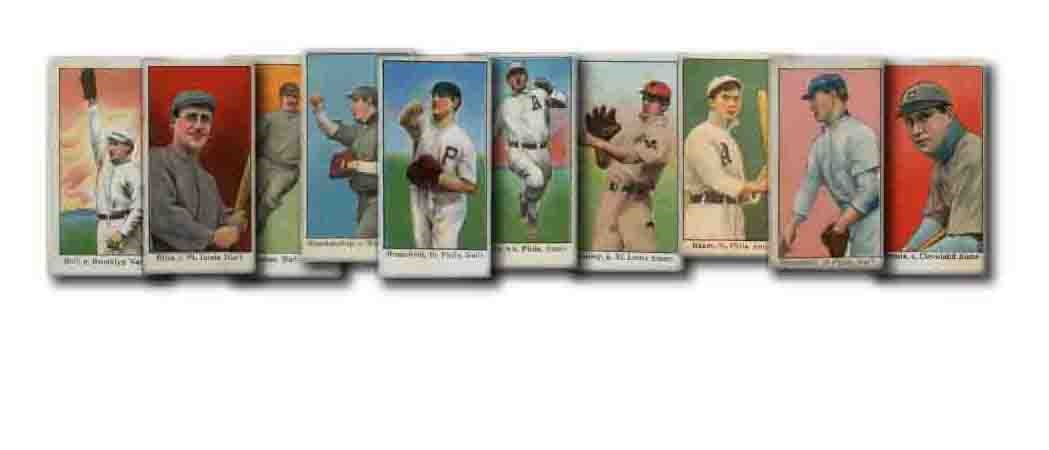 The 1909-11 American Caramel E90-1 baseball card set consists of 108 unique cards and 8 variations, The E90-1 cards measure 1½" by 2¾" and feature players each of the 16 major league teams. The E90-1 baseball cards are the most common subset from the E90 sets, especially because it almost ten times larger than the other two sets.
Some of the Hall-of-Famers included in the E90-1 set are: Home Run Baker, Chief Bender, Roger Bresnahan, Mordecai Brown, Frank Chance, Fred Clarke, Ty Cobb, Eddie Collins, Sam Crawford, Addie Joss, Willie Keller, Nap Lajoie, Rube Marquard, Eddie Plank, Tris Speaker, Honus Wagner, Ed Walsh, & Cy Young.
By Dean Hanley
CLICK HERE if you want to sell your 1909 E90-1 American Caramel Baseball Cards.