2013 Topps Heritage Baseball Cards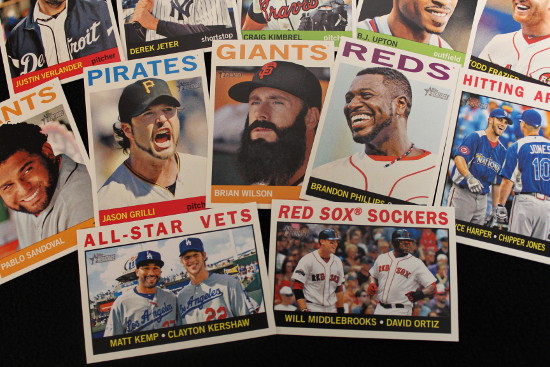 The
2013 Topps Heritage Baseball Card Set
includes 500 cards based on the colorful, clean 1964 Topps set design, mainly featuring tight head shots of players. The cards are thicker than normal new Topps cards, giving them a nice retro feel. 
Cards 426-500 have been short-printed to build interest in them as collectibles. The set also features popular combo cards imitating the 1964 Topps set, such as, "All Star Vets" and "Red Sox Sockers."

Key Rookie Cards in this set include: Didi Gregorius, Tony Cingrani, Manny Machado and Shelby Miller.
By Dean Hanley