1909-10 T51 Murad College Series Baseball Cards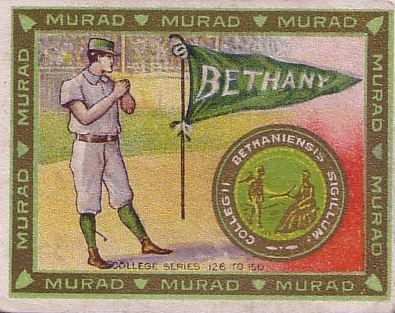 The cards feature pennants and seals of 150 U. S. Colleges and Universities and the sport of baseball for each college. The set was produced by Murad brand cigarettes by S. Anargyros Co. The set featured 150 cards issued in six groups of 25 cards each.
Baseball is featured on only eight of the cards in the set. There is a Murad ad on the back and a checklist. The design closely follows the T6 Murad Cabinet series.
By Dean Hanley
Click here if you want to sell your 1909-10 T51 Murad College Series .