2014 Topps Baseball Cards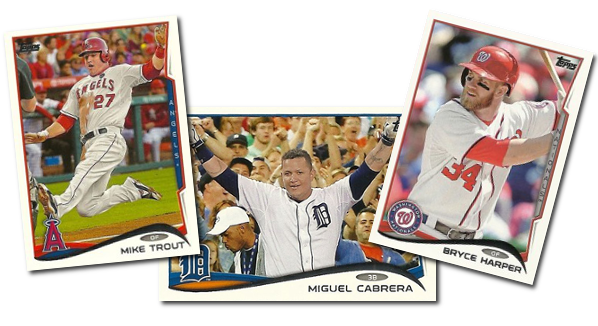 The 2014 Topps baseball card set contains 660 cards, issued in two series.  
Some of the stars from the 2014 Topps set are:
  Bryce Harper, David Ortiz, Derek Jeter, Joey Votto, Mike Trout, Prince Fielder, Felix Hernandez, Yasiel Puig, Evan Longoria, Miguel Cabrera, Buster Posey, Clayton Kershaw, Robinson Cano, and more!
The key rookies for 2014 Topps include:  #36 Billy Hamilton, #56 Taijaun Walker, #133 Xander Bogaerts, and #232 Chris Owings.
By Dean Hanley