2015 Topps Baseball Cards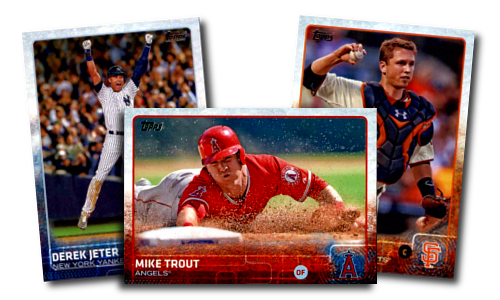 The 2015 Topps baseball card set contains 700 cards, that will be issued in two series.  Some of the stars from the 2015 Topps set are: Derek Jeter, Madison Bumgarner, Joey Votto, Clayton Kershaw, Jose Abreu, Buster Posey, Mike Trout, Yasiel Puig and more!
The key rookies for 2015 Topps include:  #97 Dalton Pompey, #108 Jorge Soler, #144 Rusney Castillo, #192 Joc Pederson and #309 Maikel Franco.
By Dean Hanley