2015 Topps Heritage Baseball Cards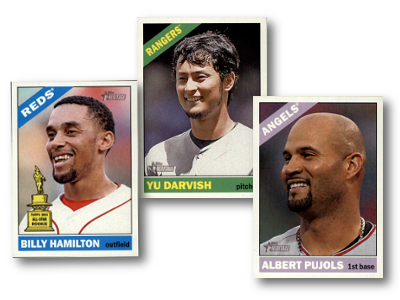 The 2015 Topps Heritage Baseball Card Set includes 500 cards based on the 1966 Topps set.
Card #'s 426-500 have been short printed again this year.  Within the 2015 Heritage short prints, there seems to be a higher than average number of stars and notable players.  This has drove the price of that group of cards a little higher than in past years.
The Master Set is more expensive than the Base Set for this series because of the included short print cards.
By Dean Hanley