2012 Topps Football Cards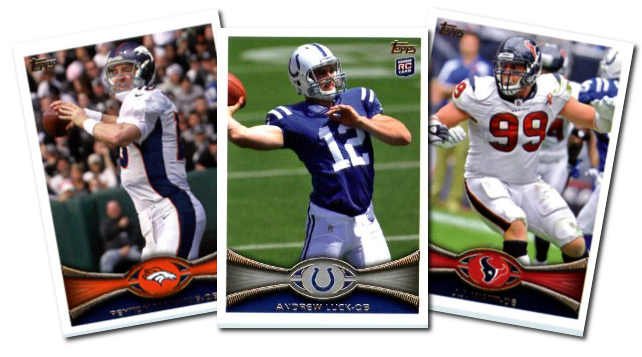 The 
2012 Topps Football Card Set
 contains 440 cards.  Cards are standard size, with a ton of various action poses on the fronts and logo & player name along the bottom.
Some of the key star players for the 2012 Topps set are:  #25 Ray Lewis, #235 J.J. Watt, #258 Randy Moss, #300 Eli Manning, #350 Peyton Manning and #440 Tom Brady.
Some of the important rookie cards for this issue are: 2012 Topps #134 Ryan Tannehill, #140 Andrew Luck, #165 Russell Wilson, #186 Nick Foles, #326 Kirk Cousins and #340 Robert Griffin III (RG3).
By Dean Hanley